Innovation is a major strategic challenge for companies, and a key component of their competitiveness in globalized markets.
JUNCA & ASSOCIÉS, made up of patent engineers and lawyers, has all the essential skills to support you at each stage of the launch of the defense of your projects.
The law, the technique, the processing, and the organization of data, are thus fully understood by our team with regard to the opportunities and the legal or contentious constraints.
Our approach thus has the dual objective of making your projects more efficient, and securing them by mobilising, within the same institution, the legal, technical and economic expertises.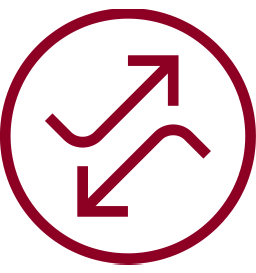 A global and tailor-made support system
Thanks to our multidisciplinary team, particularly trained in intellectual property law, new technologies and contracts, JUNCA & ASSOCIÉS offers you tailor-made support that is always adapted to your specific needs.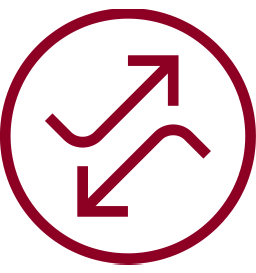 The correct advisor-client dynamic
The exchange between our advisers and your project managers is an essential element for us in order to better assist you in the context of your projects. JUNCA & ASSOCIÉS takes the time to allocate the appropriate team for each project. Thus, you will always have the appropriate interlocutor, capable of understanding the environment and the challenges of your projects, in addition to being able to respond to the legal and litigation issues with which you are confronted.
Our team offer JUNCA & ASSOCIÉS clients a unique range of expertises to analyze, protect, enhance and defend their intangible assets.
1991
1991 - Eric JUNCA, founder of JUNCA & ASSOCIÉS, chooses to launch his practice exclusively on industrial property law and industrial contracts, in order to stay in line with his legal studies undertaken in both France and the United States.
1994
Eric JUNCA is the first lawyer from Toulouse to obtain a specialisation in intellectual property law.
2005
JUNCA & ASSOICÉS establishes close partnerships with patent engineers. On this occasion, Eric JUNCA is one of the first French lawyers to become a qualified representative for the European Patent Office.
2010
The JUNCA & ASSOCIÉS collaborators also gain access to the specialty of intellectual property law.
2012
JUNCA & ASSOCIÉS integrates a first team of patent engineers. From this moment on, the firm, which also added marketing and finance competencies as available services, puts in place a global offer in innovation law : protection, defense and valuation.
2018
JUNCA & ASSOCIÉS becomes one of the first French firms associating lawyers and industrial property attorneys ever since the reform allowed interprofessionalism.
2020
JUNCA & ASSOCIÉS develops a digital law division.